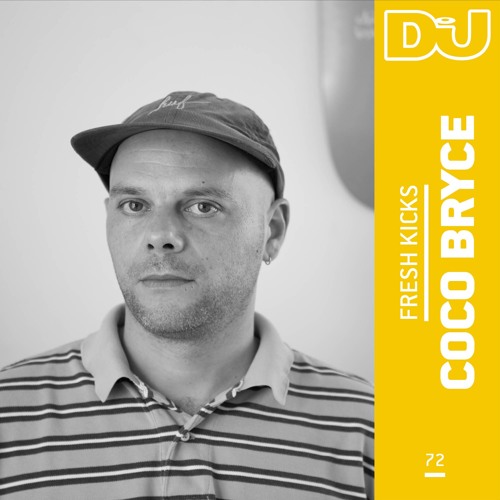 Wenn es um Jungle im modernen Gewand geht, kommt man derzeit an Coco Bryce aus den Niederlanden nicht vorbei. Sei es mit seinem eigenen Label Myor oder seinen Produktionen auf diversen Labels, der Mann trifft immer direkt in's Schwarze. Kein Wunder das die Vinyl only Releases immer sehr schnell vergriffen sind, die Jungle Szene ist was Platten kaufen geht halt immer noch sehr aktiv. In seinem Mix für die Fresh Kicks Reihe dreht er zum Glück  nicht sofort voll auf (es ist schließlich waaarm!), sondern spielt eher die fröhlichen, teilweise auch eher reduzierteren Nummern. Was aber nie fehlen darf: Breaks in allen Varianten, Formen und Farben.
Tracklist:
1. Coco Bryce – Wish We Didn't
2. Foul Play – Being With You
3. Wraggy & The Riggler – Keeping Me High
4. Coco Bryce – Night On Earth
5. Kid Lib – Districts
6. Sonic – Psychadelic Soul
7. FFF – Krisp Biscuit
8. Response & Pliskin – Anima Morta
9. Etch – Flamingo Grove
10. Dead Man's Chest – Fuk Ya Hed
11. Naughty Naughty – Darkside Of The Moon
12. FX – Medusa
13. Pangaea – Bone Sucker
14. Kloke – Twin Peaks
15. Amazon II – Deep In The Jungle
16. Gin & Tonic – Baby Born
17. Uplifting Association – Lost 157
18. Trigger Happy – Untitled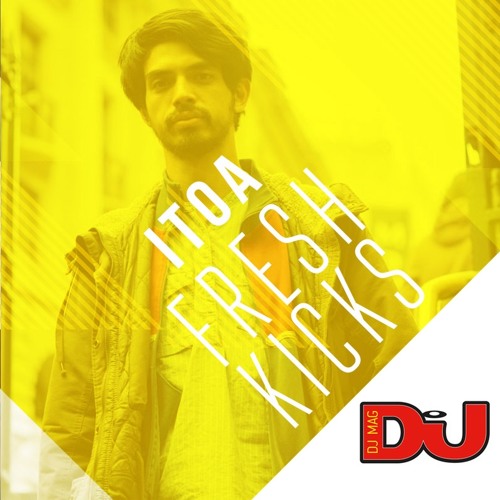 Itoa mit einem wirklich guten Mix für die Fresh Kicks Reihe vom DJ Mag. Er bahnt sich in 60 Minuten seinen Weg über vom Hip Hop infizierte Drum & Bass Vibes hin zu Jungle Tracks von Forest Drive West, Om Unit oder ihm selbst. Die Stunde vergeht wie im Flug und wer genau hinhört kann auch schon die A-Seite des neuen Releases auf Through These Eyes hören… ;)
Tracklist:
Stayhigh 'O.F.R (One For Rashad)'
KIID 'Magalenha'
Symbiotic Sounds 'The Rhythms'
James Bless 'Disco Biscuits (Crypticz Remix)'
DJ Madd 'Biggest Boss Jah'
Richie Brains 'Heartbreaker'
Lakeway 'Million Miles'
Arks 'Prophecy'
Crypticz '20'
TMSV 'Send Them Come'
Folding City 'On Point'
J:Kenzo 'Talisman'
Moresounds & J:Kenzo 'Real Tree Riddim'
Itoa 'Strange Attractor'
Itoa 'Strange Attractor (Sully Remix)'
Itoa 'Run Rings'
Forest Drive West 'Jungle Crack'
Etch 'The Scientists (Breakology)'
Paradox 'Crate Logic'
Twentytwo22 'Wid Dem I Defend'
Om Unit 'Spiritwerk'
Itoa 'This Tune'
Fixate 'Rickety Cricket'
Desiigner 'Panda (Beastie Respond Reboot)'
Breaka 'Pull And Release (To Send)'
Anna Morgan 'Do My Thang'
Sam Binga 'Run The Dance (feat. Slick Don)'
Crypticz & Itoa 'Street Drinker'
Fixate 'Inside Dub'
J.Nomad 'Geturfreakon'
Metafloor 'Way It Is'
Spryk 'Meta'
TOYC 'Kicks (Deft Remix)'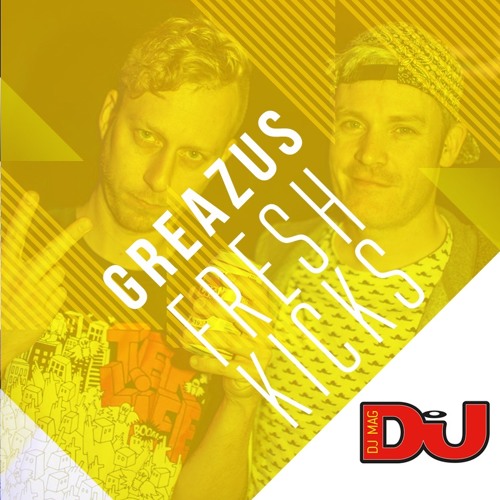 Als DJ Cure und HxdB aus Vancouver zum ersten Mal gemeinsam im Studio saßen, war relativ schnell klar, dass daraus eine intensive Bromance in Sachen Producing entstehen würde. So wurde dann auch recht bald das gemeinsame Alias Greazus ins Leben gerufen und Releases auf Vandal LTD, Hospital Records, Critical oder Diffrent Music folgten.
Nun haben die zwei Kanadier einen frischen Mix für das DJ Mag an den Start gebracht, der ihr gesamtes musikalisches Spektrum abdeckt. Los geht's mit Dubstep und Grime, gefolgt von Juke Beats, die dann nahtlos in Halfstep Drum & Bass übergehen.
Ich hab' mir sagen lassen, dass die beiden im März/April eine Europa Tour planen, vielleicht überzeugt euch der Mix ja…
Tracklist:
Abstrakt Sonance x Greazus 'Magnets'
Abstrakt Sonance x Kinetic 'Dat Can't Run feat. Drapez and Mat The Alien'
AJ Tracey 'Naila'
Terror Dangah 'Fire feat. Dot Rotten & Trigga'
Sir Spyro 'Topper Top feat. Teddy Brukshot, Lady Chan & Killa P'
Filthy Gears 'Underground King'
Skepta 'Detox feat. BBK'
Dok 'Kaboom'
Ruff Sqwad 'Together'
Milli Major 'Remember Me feat. Scrufizzer & Flirta D'
Jammer & Tre Mission '99 Percent'
Arktkt 'Drownt In It'
Tinie Tempah 'Been The Man feat. JME, Stormzy & Ms Banks'
Compa 'Take Control feat. Fox'
Mystry 'Graveyard Shift'
Noisia 'Voodoo'
Causa 'Undubbed'
Egoless 'Super Echo'
Epoch 'The Ville'
Bleep Bloop 'Recombine (Tease)'
Stylust Beats x Djank Yucca 'Painkiller'
Newham Generals 'Piff feat. Nutty P'
DJ Go x DJ Mk 'Fantastic feat. Lunar C & Scrufizzer'
Iyer x Hesk 'Flickadawrist'
DJ Rashad & Addison Groove 'Acid Bit'
Slick Shoota 'That Circles Remix'
DJ Hazard & D*Minds 'Mr Happy RIP'
Addison Groove & DJ Die 'Dr. Know'
Chimpo 'Stanna Stairlift'
Sinistarr 'I Pop, I Jit'
Greazus x Blind Prophet 'Risque'
Greazus x Sinistarr 'Skankface'
Dexta 'Secondlife (Instrumental)'
Ak Hash 'Pussy'
Mat Zo 'Mad'
Monty 'Thinline'
Shield 'Calypso From Hell'
Rob Bravery 'You Take Half (Ivy Lab Remix)'
Lynch Kingsley & Ilk 'Spells'
Levrige 'Wise Guy'
J:Kenzo 'Ruffhouse (Om Unit Remix)'
Sun People 'Nu-Gun'
Greazus x Doctor Jeep 'Fly'