Djrum – Solid Steel Radio Show (26.05.2017)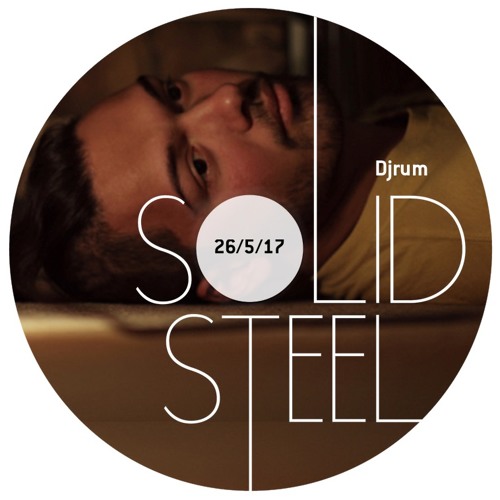 Für die Solid Steel Radio Show hat DjRum eine neue Ausgabe seiner "Imaginary Movie" Mixreihe gebastelt. Und "gebastelt" trifft es in diesem Fall wirklich sehr gut, denn wer die anderen Mixe von ihm in diesem Stil kennt der weiß, dass sie im wahrsten Sinne eine musikalische Reise darstellen. Einem Fan hat er auf facebook beantwortet, wie er bei dieser Sorte von Mixen arbeitet:
The 'imaginary movie' mixes all start out with a live mixing session using loops and full tracks. I then take extracts, edit sections, add layers and restructure. I like to allow at least a month for the whole process.
Ganz schön viel Arbeit "nur" für einen Mix, aber man hört es ihnen einfach auch immer an. Die anderen Ausgaben dieser Reihe höre ich immer wieder regelmäßig und gerne, das wird bei diesem hier sicher auch so sein.
Tracklist:
Björk – Harm Of Will [One Little Indian]
Alva Noto and Ryuichi Sakamoto – Logic Moon [Raster Noton]
Herva – No Money No Honey [All City Records]
Zenker Brothers – Randat [forthcoming Ilian Tape]
∑ – 06:08 [∑]
Daniel Schmidt and the Berkeley Gamelan – And the Darkest Hour is Just Before Dawn [Recital]
Bop – So Unloved [Med School]
Xadrez – No Jazz Bars [Golden Mist]
Ill K – Time Leap [re:st]
Dead Man's Chest – Avalon Dub [forthcoming Western Lore]
Last Life – Nether Regions [Cylon]
Hodge & Peder – Inside The Rain [Peder Mannerfelt]
Cassius Select – 90 [Accidental Jnr]
Lurka – Beater (Stenny Remix) [forthcoming Timedance]
Gila – ipa address [free download]
YYYY – Invite [Planet Rhythm Records]
Colin Stetson – Like Wolves on the Fold [52 Hz]
SCNTST – Thru Infinity [Boysnoize Records]
Christoph Berg – Farewell [Sonic Pieces]
Blondes – Quality of Life (Struction remix) [forthcoming R&S]
Kowton – Pea Soup [Livity Sound]
Christoph Berg –  Memories [Sonic Pieces]
Peter Van Hoesen – Circumference 12 [Time To Express]
Trus'me – Here And Now (Dj Seinfeld Piano Mix) [Prime Numbers]
Viers – Moonlighting [Church]
Randomer – Smokin' [forthcoming L.I.E.S.]
Schneider™ and KPT.michi.Gan – The Light 3000 [City Slang]
Björk – Harm Of Will [One Little Indian]
Unknown – Unknown [unknown]
Djrum – Showreel pt1 [demo]