Mumdance startet neue Residency auf Rinse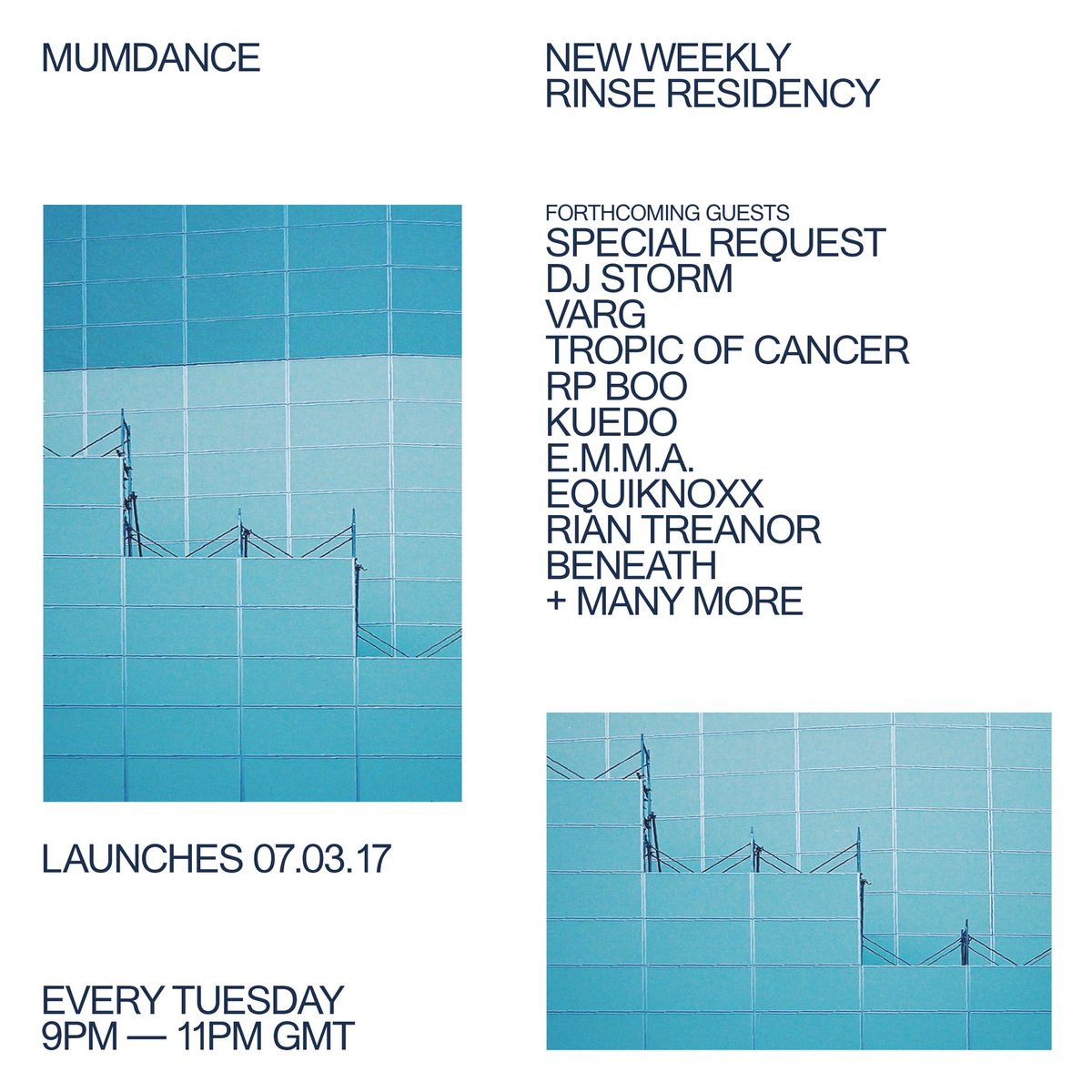 Nach 2 1/2 Jahren als DJ bei Rinse.FM hat Mumdance dort heute eine neue Residency angekündigt. Jede Woche wird er nun dienstags eine Show mit wechselnden Gästen an wechselnden Orten betreuen. Die Liste der Gäste liest sich mal wieder außerordentlich gut. Kuedo, Special Request, DJ Storm oder E.M.M.A werden wohl alle Mixe beisteuern, auf die ich mich jetzt schon freue. Los geht es am 07.03. und er selbst sagt zum Konzept der Sendung:
I wanted to go balls out with the curation. I'm lucky enough to be in a position where I think I connect a lot of different artists from a lot of different spheres and I wanna use this show as an opportunity to not only showcase their talent, but to join some dots and build a world & culture around what Im doing.
Ich bin sehr gespannt und werde euch sicherlich die eine oder andere Show hier im Blog präsentieren.
via FACT