Aphex Twin teasert neue EP auf Warp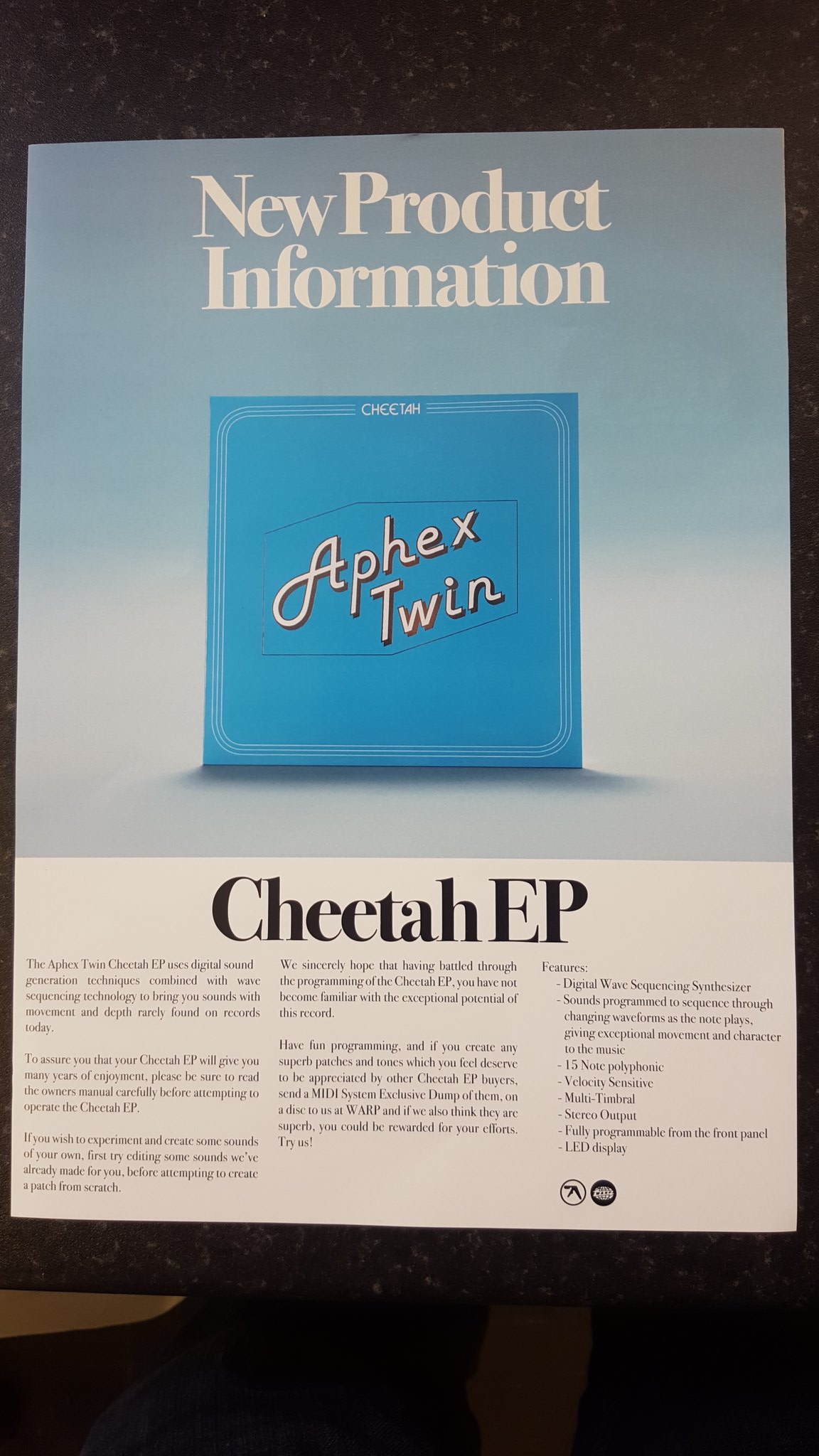 Foto via Norman Records
In Plattenläden in England hängen seit ein paar Tagen obige Vintage Werbungen für eine EP namens Cheetah von Aphex Twin. Der Text unter dem Bild lautet folgendermaßen:
The Apex [sic] Twin Cheetah EP uses digital sound generation techniques combined with wave sequencing technology to bring you sounds with movement and depth rarely found on records today.
In den Soundcloud Uploads fanden sich einige Tracks mit Cheetah im Namen, vielleicht wird's ja der ein oder andere werden.
via FACT