Phaeleh – Solid Steel Radio Show (06.05.2016)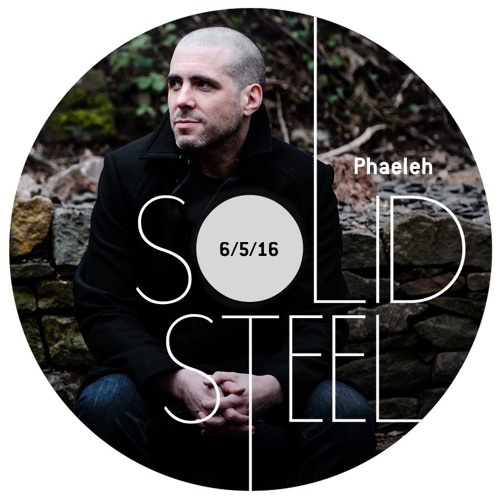 Phaeleh mixte die erste Stunde der aktuellen Solid Steel Radioshow und spielte ein DJ Set, welches so auf seiner eigenen Hausparty laufen würde. Er beginnt mit Jan Jelinek spielt dann viel modernen 2 Step und Garage von Rowl, Versa oder Geode und endet mit Djrum und Boards of Canada.
Please listen with a Gin & Tonic or Mojito.
Tracklist:
Jan Jelinek _ Tendency _ ~scape
Arkist _ Goertzel _ unknown
Kraymon _ Cashmere Jumper _ Sound Of Habib
John Tejada _ Red Lit Night _ deFocus
Arkist _ True Deja Vu _ unknown
Stillhead _ You Can See (ft. Triinu Taul) _ Here And Now
Unknown _ Dub Club _ unknown
Afriqua _ Soul Correction _ unknown
Lackluster _ In Passing _ deFocus
Versa & Row _ 62 Moons of Saturn (Biodub Remix) _ Voyager
Versa & Rowl _ Trimorphic _ Voyager
Occult & Audialist _ Samsara _ Loodma Recordings
Sclist _ The Walk _ Record Union
Arkist _ Ducz _ unknown
Afriqua _ Chronic Cool _ unknown
CiM _ Skim Two _ deFocus
AMJ Meets RSD _ The Brave Dub _ Astar Artes Recordings
Rowl _ Summerise _ unknown
Geode _ Toronto Trek _ Chord Marauders
Roska _ Asking 4 It _ Roska Kicks & Snares
DMX Krew _ Bad Boy _ Turbo Recordings
Versa & Rowl _ Atmosphere _ unknown
CiM _ Geosat Fill _ deFocus
Rowl _ Tikal _ unknown
Afriqua _ Zenobia _ unknown
Geode _ Slipstream _ Chord Marauders
Fold _ Lenny's Jam Valve _ Aus
Alma Construct _ Drive Your Vehicle _ Super Hexagon Records
Djrum _ Tailing _ 2nd Drop Records
Djrum _ Untitled 9 _ Ilian Tape
DieMantle _ Way I Feel _ Gutterfunk
Struction _ Don't Blame _ Ilian Tape
Boards of Canada _ Slow This Bird Down _ Warp Records