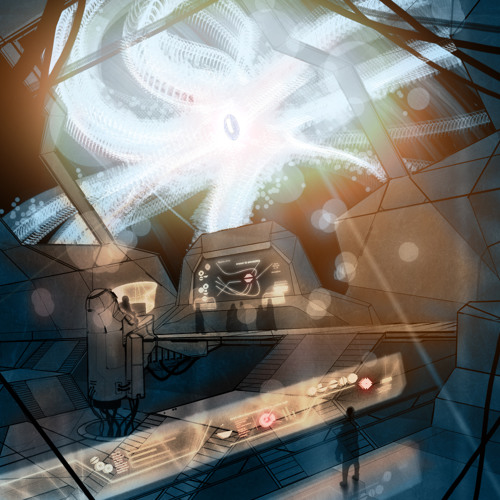 2999 ist ein projekt von peppermill records, dass ein fiktives setting im jahr 2999 audio/visuell thematisiert.
verschiedenste dubstep-producer stellten sich ein szenario in dieser zukunft vor und produzierten dazu tracks. diese wurden von künstlern aus aller welt gehört, die dazu cover-artworks entwickelten.
das album wird nun stück für stück veröffentlicht jede woche freitags steht ein neues stück zum gratis Download bereit!
Das schreibt Dubstep Produzent El Haijn über das 2999 Projekt von Peppermill Records.
Am besten hat mir bis jetzt auch sein Track "Out Of The Unknown" gefallen. Aber auch die anderen Tracks (und natürlich das Artwork!) sind sehr empfehlenswert!